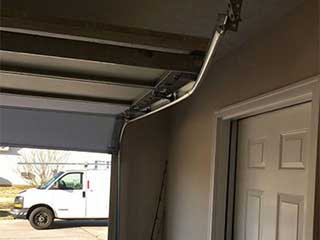 Regular and preventative garage door maintenance is the best way to ensure you avoid a lot of potential problems with your door. By calling our company, you can make sure you get the best maintenance services in your area, and you will be able to rest easy knowing that we prevent a lot of minor issues from developing into major ones.
Taking Care of The Hinges and Rollers
Your garage door hinges and rollers are crucial components that ensure the smoothness of the door's operation. It's important that they remain in a good working condition and that they don't suffer from rust. By applying them with regular lubrication, our technicians will make sure these components continue to function properly. If we see that they've become too rusty or too damaged, we'll replace them on the spot.
Checking the Springs
It's important that your springs are always in a good condition so you don't have to worry about one of them breaking unexpectedly. This type of scenario is extremely dangerous, and therefore, routine maintenance is important. By having our technicians regularly examine the condition of your springs, lubricate them properly and make sure they are adjusted to effectively and safely counterbalance the weight of your door, you'll be able to avoid a lot of potential accidents.
Examining The Panels
One the largest parts of your garage door, yet one that is often neglected, is the panel, or panels, if you have a sectional door. Whether they are made of aluminum, wood or steel, they still need to be inspected regularly. Wood can warp and develop rot, steel can suffer from rust and aluminum can become dented. Each of these things can hinder the system's performance. If you do have a sectional door, any affected panels can be replaced with matching ones. It's important to catch these issues early, in order to prevent them from developing into much worse and harder to handle problems.
Schedule an Appointment Today
Our experts at Garage Door Repair Chicago are here to make sure your garage door system stays in an excellent condition. Call us today to set up a maintenance appointment.
In addition, we offer:
Part Replacement & Lubrication
Belt Drive Garage Door Openers
Oil Tempered Torsion Springs
New Garage Door Installation